Archive for September 6th, 2004
by balleman on Sep.06, 2004, under Happenings, Hiking, Technology
Getting some stuff done this labor day, or trying to. Washed and vacuumed the car, swapped out the radio for the one from Chris's car (now I have a working tape deck, woo!), put a tarp over part of the treehouse's roof (need to put another one there, too), and so forth. This wasn't all I did though. We had a breakfast picnic for Katelyn's birthday on Sunday morning (she'll be 16…) and today I went hiking on the Tuscarora Trail near Cowan's Gap state park. The view from the overlook was rather dismal, given that it was all fog/cloud, no vista. It did rain a bit on me on the return trip. I took a different route home… and guess what was along the side of the road? No, not a rattlesnake. A coax repeater hut! In a forested area near state forest land! An expedition will be planned shortly, I'm sure.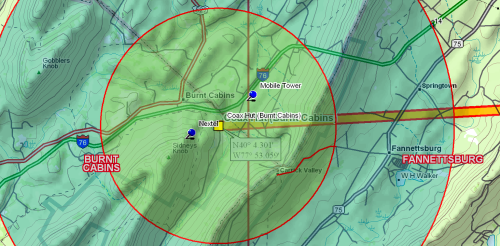 Comments Off

on Laboring a bit on Labor Day Weekend
:Bedford-Harrisburg, coax, L3
more...